Kanye West Breaking Records With 'The Life of Pablo'
Kanye West's latest album 'The Life of Pablo' has officially gone platinum, making it the first streaming-only album to reach that status.
Kanye West is no stranger to having his albums go platinum. With The Life of Pablo officially going platinum last week, all eight of his albums have reached that status. That puts him in a league that not many hip-hop artists are in.
And yes, that means The College Dropout (2004), Late Registration (2005), Graduation (2007), 808's & Heartbreak (2008), My Beautiful Dark Twisted Fantasy (2010), Watch the Throne (2011), Yeezus (2013) and The Life of Pablo (2016) have all gone platinum.
Having an album go platinum is quite the accomplishment for any artist (one million units sold), but doing it 8/8 times is special. It sounds like Kanye is on his way to doing what Jay-Z has done over his career — having all 15 of his albums go platinum. He's just a little over half way, but nothing's stopped him before.
I would like to note that most of Jay-Z's albums have gone Multi-Platinum, with Vol. 2… Hard Knock Life going 5x platinum. You get my point, though — Kanye West is dope and deserves respect for what he's done to the game.
To add to the excitement, The Life of Pablo became the first streaming-only album to go platinum — you read that right. Not even Chance the Rapper's Coloring Book has gone platinum yet — though Kanye got a month's head start. Chance would end up making history himself, having the first streaming-only album to win a Grammy.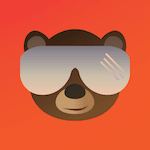 Want your voice heard? Join the Wake Up Mr. West team!
Write for us!
Kanye would see two of his songs get nominated for a Grammy, with 'Ultralight Beam' nominated for Best Rap/Sung Performance and 'Famous' nominated for Best Rap Song.
The Life of Pablo has breathed new life in Kanye West and the success of the album is a good testament to that. It was an album that featured a handful of other artists, samples and producers, including Chance the Rapper, Swizz Beatz, Metro Boomin, Rihanna, Kid Cudi, Young Thug, Chris Brown, Vic Mensa, Charlie Heat and Desiigner — just to name a very small few.
It's a collection of "messy composition," according to Vain, but sounds like it was made that way for a reason. The lyrics brought mixed emotions as he took us through some of his roughest times and best times, but the album almost always came back to his family, his faith and his impact on society.
Here's a list of the tracks on TLOP:
Ultralight Beam
Father Stretch My Hands, Pt. 1
Pt. 2
Famous
Feedback
Low Lights
Highlights
Freestyle 4
I Love Kanye
Waves
FML
Real Friends
Wolves
Frank's Track
Siiiiiiiiilver Surffffeeeeer Intermission
30 Hours
No More Parties in LA
Facts (Charlie Heat Version)
Fade
Saint Pablo
This is an album I have on constant replay on my walks to work. In fact, Yeezus is one of those albums as well. Basically, I listen to a lot of Kanye West before my 8-hour shifts.
I wouldn't be surprised if this one goes Multi-Platinum someday.
What was your favorite track on The Life of Pablo? Feel free to share your thoughts in the comments section below!