Kanye West Launches New Jewelry Line, Kim Kardashian Approves
Kanye West finally adds jewelry to his repertoire, an expensive set of 12 different chains that Kim Kardashian has been wearing for a while now.
That's the thing with Kanye West that should be respected by all, he's always looking to do something he hasn't. Up until two days ago, Yeezus didn't have his own jewelry line and in fact, Kim Kardashian doesn't even have her own jewelry line.
This should come as no surprise, since the jewelry line was first introduced on Kim K's social media and at the Yeezy Season 4 fashion show. Since then, several necklaces have been seen around both Kanye and Kim's necks — whether it be out on dates, at the VMA's or on the hit reality show Keeping Up With the Kardashians.
According to a report by E! News, the line was inspired by 14th-century Florentine art and was created in collaboration with Jacob Arabrov — aka Jacob The Jeweler. The two have collaborated once before in 2012 when they created the "Yeezi" chain, but this time they went bigger.
The report also stated that several of the necklaces were stolen from Kim Kardashian in Paris, but luckily they had exact replicas made just in case. See, Kanye cares.
The pieces range from $1,530 to $13,360, but definitely look and feel worth the money. In an interview with Vogue, Kanye West described the jewelry line briefly:
"I wanted to create something that represented timeless love," said Kanye West.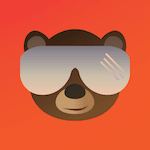 Want your voice heard? Join the Wake Up Mr. West team!
Write for us!
Well, it's definitely the perfect ode to his timeless love, who has been rocking the 18K gold for several months.
The pieces are on sale at Yeezy Supply, as well as Jacob & Co., where you can get a good look at the whole collection available — and even purchase if you'd like!
Here's another good look at the couple donning the necklaces in New York City:
The official announcement of the collection came with good timing, just days after he announced that The Life of Pablo had gone platinum. Even better, it was the first streaming-only album to do so, beating out Coloring Book by Chance the Rapper — which released one month after TLOP.
If you would like to read more about that story, go ahead and click the link below!
What are your thoughts on Kanye West's new jewelry line? Feel free to leave your comments below!