You won't find Kanye West on Twitter or Instagram anymore
The rumors are true, I have checked multiple times. Kanye West has all of a sudden deleted both his Twitter and Instagram account.
Kanye West just dropped the mic on all of social media. In what could be an attempt to reshape his image, Yeezus suddenly disappeared from Twitter and Instagram on Friday. West was a known tweeter that used the platform to promote his work and bounce ideas.
Everyone is aware of West's personality and it's the type that social media thrives on. For someone who is going through a lot right now and wants to remain out of the spotlight, this would be a good move. If those are Kanye's intentions, then I completely support his decision.
Some reports suggest that it's an attempt to draw attention, especially since Kanye and his wife, Kim Kardashian, just announced that they were working on a kids clothing line together. In my opinion, I don't see this as the reason mainly because there are better ways to draw attention.
We all know Kanye has been laying low since his nervous breakdown in November. If he wanted to draw attention, all he would have to do was make a public appearance — literally anywhere. For that reason, I see this as an attempt at continuing to lay low.
I also think it's an attempt at starting to reshape his image. I mean, we've all done it — deleted our Facebook or Twitter and started a new one just to start over. Sometimes, it's just what needs to happen. It might not happen to people with 27 million followers, but it happens.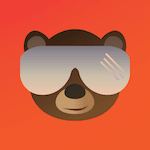 Want your voice heard? Join the Wake Up Mr. West team!
Write for us!
Here's a crazy idea.
Maybe Kanye West deleted his social media to start a new one — for a presidential campaign. He said he wanted to run for President, right? West could just be planning his trip to the White House in 2020.
Of course, that's most likely not true and more me kidding around than anything. But still, what if.
All in all, this is nothing to freak out about. Personally, I'll miss following Kanye on social media, but it's not like his every move won't still be put front and center. In fact, it'll likely be even more front and center after this move.
Also, Kanye saw this type of thing happen not too long ago, but re-appeared shortly after. Just because he deleted his accounts doesn't mean he won't return. Even in 2013, he did a sweep and deleted all of his tweets up to that point and started again.
In the meantime, make sure to follow Wake Up Mr. West on Twitter and also like our Facebook page to be alerted of all news surrounding Kanye West.
He definitely has a lot going on that's worth following. He's always working on new music and has even been rumored doing so currently. His newest album The Life of Pablo recently reached Platinum status.
We continue to hear more and more announcements being made in his fashion career, as well. As mentioned above, he has a new kids clothing line coming out, in addition to just releasing his first jewelry line not too long ago.
To take a look back and have a little laugh, here's a video from 2011 of Josh Groban on Jimmy Kimmel Live… singing Kanye tweets:
For more reminiscing, here's a more recent video of his top-10 tweets:
Things are on the up-and-up with Kanye West and that shouldn't change looking ahead.
Do you think Kanye West will re-appear on social media soon? Leave your thoughts below!