Kanye West doing what he does best, working on album
Kanye West is reportedly back doing what he does best, working on a new album. He is finding inspiration in the mountains.
If you're not excited about this news, then you came to the wrong place. Kanye West has been rumored to be working on a new album and has already spent a good amount of time doing so.
Not only does this excite me because I love his music, but it also means he is in a better place — mentally.
Several reports have stated that he is at a remote location in Wyoming on top of a mountain. It's a nice place to find inspiration for an artist who is known to record in unique, remote places. I can only imagine what kind of music he will offer.
Taking a look at his last two albums — Yeezus (2013) and The Life of Pablo (2016) — they aren't exactly similar in a lot of ways. Not only are the sounds different — with Yeezus being a lot more aggressive — but the locations he recorded them in are different, as well.
For The Life of Pablo, it was mainly recorded in New York, California, Italy, Mexico and Canada. Yeezus was mostly recorded in Malibu — and about half of album was recorded in a couple of hours. Not to mention, Kanye West went against tradition with Yeezus, breaking his no media rule and holding an interview before he released it.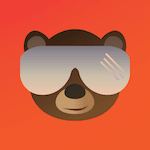 Want your voice heard? Join the Wake Up Mr. West team!
Write for us!
As for the album he's currently working on, not much is known other than he is up in the mountains doing his thing. He has made two trips to the 'resort,' each of them one week long. I definitely can't wait to hear more about it.
I mean, don't forget it was My Beautiful Dark Twisted Fantasy was produced while Kanye was living in a Hawaii mansion with other musical collaborators.
With this recent news, I just hope Kanye West can start to get back to his normal public self soon. I remember he once said, "You wanna know what calms me down more than anything? Success."
Which of Kanye's current albums do you think his new album will sound most like? Leave your thoughts below!