What's the real reason behind Kanye West deleting his social media?
As we've all heard, Kanye West recently deleted both his Twitter and Instagram, but what was the real reason behind him doing so?
It's not breaking news anymore that Kanye West deleted his social media, but people and fans are still left wondering why he decided to do so. Although Kanye hasn't spoken out himself, an inside source did speak with US Weekly recently and provided some insight on the situation.
According to the source, Kanye's intent wasn't to stir drama, bring attention or make people angry. Instead, it was a less-exciting and actually quite common reason to delete your social media — you just aren't using it that much.
According to US Weekly, here's what the inside source had to say:
"He wasn't using social media that often and it wasn't necessary for his creative process. It wasn't a healthy outlet for him. He's in a different place now and is trying to focus on stuff that matters," said the inside source.
If you ask me, that sounds like a pretty Kanye-thing to say. I can agree that Twitter is an unhealthy outlet for him, sort of like how it is for Donald Trump. Maybe it was a topic during their meeting not too long ago.
I can already imagine it:
Kanye West: "You're crazy on Twitter, bro."
Donald Trump: "I use it very well. No one uses it better than me."
Yeezy: "Woah, I said you were crazy, but I didn't say you were more crazy than me! I'm a God and I won't let society make you seem bigger than you are."
The Don: "We'll have to see about that. Two weeks, let's see who can cause the most drama over Twitter. Loser has to delete their account. Delete it and make it go away. Bye-bye."
Kanye: *chuckles*
Yeezus: *mean mug*
Obviously, we know who the winner was. And obviously, that wasn't a real transcript — I had to make that note, just in case.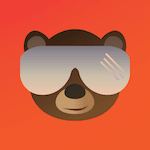 Want your voice heard? Join the Wake Up Mr. West team!
Write for us!
Ultimately, Kanye left Twitter and Instagram to further distance himself from the media and public. It could just be while he works on his new album, which he has been rumored to be doing in Wyoming.
He has left before, but later re-appeared — we could be in for the same thing when he Kanye West is in a better place.
All I know is Kanye in the studio means more music for my walks to work. I can't complain about that.
Do you, Kanye.
What do you think the real reason is behind Kanye West deleting his social media? Leave your thoughts below!