'Wolves' track featured in new 'Ozark' trailer w/ Jason Bateman
'Ozark' is a new Netflix series starring Jason Bateman. A new trailer was released recently and it featured Kanye West's 'Wolves' in it!
In just one minute, Jason Bateman looks like a different actor in the new trailer for 'Ozark' and he did it with Kanye West's 'Wolves' track in the background. Add in the storyline that comes with the movie, yeah this is pretty dope.
Let me catch everyone up to speed.
'Ozark' is a new Netflix series starring Jason Bateman and Laura Linney. It's a story of a normal family that has to change their course after the Bateman (the father) sees his involvement in a Mexican drug cartel start to put his family in danger. The new trailer was released on Thursday and had 'Wolves' off Kanye West's newest album The Life of Pablo playing the whole time.
Here's a look at the catchy trailer:
A little bit more about the series:
Co-Creators: Bill Dubuque and Mark Williams
Dubuque and Williams worked together last year to create 'The Accountant' with Ben Afflek.
Co-Stars in 'Ozark': Sofia Hublitz, Skyler Gaertner, Esai Morales, Julia Garner, Marc Menchaca, Jason Butler Harner and Harris Yulin.
First season will begin airing on Friday, July 21.
Personally, I hadn't heard about this new Netflix series until I saw the whole Kanye feature. I'm not much of a TV person, but hearing 'Wolves' on the trailer definitely got me pumped. I will say, I do own a Netflix account. Although I barely use it, I might have to blow the dust off on July 21st and take a peak at what this show is all about.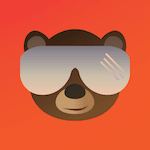 Want your voice heard? Join the Wake Up Mr. West team!
Write for us!
I am a huge fan of Jason Bateman, so I'm sure it'll be a great show.
I just hope to see more Kanye West music involved! Bateman took to Twitter to show off his new trailer:
For a better description on the show, Peter Berry of XXL Mag did it fairly well:
"Ozark chronicles the life of one family that relocates from the Chicago suburbs to a resort community in Missouri's Ozark Mountains. Why have they done that, you ask? Well, it turns out the patriarch of the family, Marty Byrde (Jason Bateman), is trying to make an escape from his increasingly dangerous career as a money launderer for a Mexican drug cartel, and feels like moving to a more secluded, rural space is the best way to escape the wrath of the cartel."
Don't miss out, mark your calendars for July 21st and support a show that supports your favorite musician!
Are you going to watch Ozark? Leave your comments below!