Kanye West has unheard collabs with A$AP Rocky, Young Thug and Migos
Rumors have surfaced of two unheard tracks by Kanye West, featuring Young Thug, Migos and A$AP Rocky.
Not too long ago, TMZ started to report that Kanye West was working on a new album at a resort located in Wyoming. About a month later, rumors have given hints to two tracks that could find their way on the album.
To add to the exciting news — because we all get a little over-excited when we hear about new Kanye music — one of the songs feature Migos and Young Thug, while the other features A$AP Rocky.
If you want my opinion, Kanye and A$AP are always a good duo. Off the top of my head, I'm remembering M.P.A. by Pusha T (which featured both Kanye and A$AP) and Jukebox Joints by A$AP (which features Kanye).
As for Migos, fans have been waiting for this collab for quite some time now. Young Thug, who has worked with Migos several times, will also be featured in a track. The two worked together on 'Highlights' off Kanye West's newest album The Life of Pablo. Young Thug also has a song off his latest album JEFFERY that is titled 'Kanye West.' Although it doesn't feature Kanye, it does feature Wyclef Jean.
Not much has been said about the two new tracks, other than a couple of snippets. There has been rumors of both tracks dropping on Kanye's upcoming album, which he has been working on in Wyoming. He has made several trips out there recently.
This further confirms that Kanye is indeed working on an album. If that doesn't get you excited and the features with A$AP Rocky, Migos and Young Thug don't get you pumped for the album, then I don't think you are a true Kanye fan.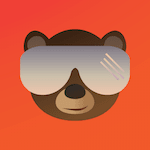 Apply to Wake Up Mr. West.
Start your application process by filling out the fields below
Lets be honest, you probably don't love Kanye as much as Kanye loves Kanye.
We do have song titles, though.
Hold Tight (ft. Young Thug and Migos)
Euro (Switch Hands) featuring A$AP Rocky
Are you excited for new Kanye West music? Leave your thoughts below!