Kanye West wants to design sports uniforms for Calabasas High School
Kanye West has been making a lot of announcements in the fashion industry, but his vision for Calabasas High School takes it to the next level.
Kanye West is always looking for inspiration and despite all of the negative things that have happened to the artist lately, the positives continue to overshadow it all. He recently met with Calabasas High School officials with quite the interesting proposal.
Currently, the school's mascot is the Coyote, but part of the proposal could change the school's mascot to a wolf — in reference to Kanye's track 'Wolves' off his latest album The Life of Pablo. Also included in the proposal is his vision for new school colors to go along with new sports uniforms all together.
It would be interesting to see what Kanye West can create when given the opportunity to design a sports uniform. It's something he has never dabbed in, but obviously something compelled him to meet with school officials about the vision.
It wouldn't be the first time Kanye put the words 'Calabasas' on some clothes and instantly made the location more popular.
I don't know about you, but if Kanye showed up to a school I was in charge of, I wouldn't hesitate to work with him. I find it really hard to doubt Kanye on anything, so I have full confidence that he can create some dope uniforms. I mean, his life is dope and he does dope s**t, so it only makes sense.
Who knows, maybe he sees athletics in either North or Saint's future. Living in Calabasas and near the high school, if Kimye decides to stay in town then they could very well attend the high school. Of course, that's a long ways away, but if they did play athletics I'm sure Kanye would want them swagged up.
The part of the proposal that didn't get a whole lot of attention, despite it being more important than anything, is Kanye West's willingness to donate money to the high school to help improve school facilities.
Maybe this will inspire Chance the Rapper to do the same in Chicago. Chance has already donated a lot of his own money helping the public schools, which are heavily lacking in the Chicago area — and all over the country. I think it would be really cool to see Kanye and Chance collaborate in Chicago with the schools.
I wouldn't be surprised if Calabasas High School is more of a test run to see how it goes.
Of course, that's all speculation more than anything.
If Kanye West and Calabasas High School come to an agreement, it would be the first time I've ever heard of a hip hop artist doing something along these lines. At the same time, it wouldn't surprise me because Kanye is constantly trying to do what hasn't been done.
That's what I love about Kanye.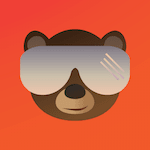 Apply to Wake Up Mr. West.
Start your application process by filling out the fields below
The news of the sports uniform proposal comes after a busy month of May for the rapper. It included dropping his first ever jewelry line, a kids' clothing line with Kim Kardashian, The Life of Pablo being named to Platinum status and the news of his recording a new album.
It's nice to see positive news coming from Kanye's corner, especially after his mental breakdown that caused him to cancel his Saint Pablo tour in November.
All we want is a happy Kanye and we look closer to seeing that each and every day.
Would you like to see Kanye attempt to design sports uniforms? Leave your thoughts below!