Lane Kiffin thanks Kanye West, Kim Kardashian for his new Yeezy Boost 350s
Florida Atlantic football head coach Lane Kiffin took to Twitter to thank Kanye West and Kim Kardashian after he received a pair of Yeezy Boost 350s.
Ever since Lane Kiffin became the new head coach of Florida Atlantic University's football team, he has been on a massive social media mission to increase hype for the upcoming season. Part of that included sending a tweet to Kim Kardashian telling her to thank Kanye West for him.
But why would Lane Kiffin need to send a thank you to Kanye? Well, that's because Kiffin is now confirmed wavy in my book.
Check the tweet below:
Those shoes, of course, are the Yeezy Boost 350s which were released earlier this year. Will we see Lane Kiffin wearing these on the sidelines next season? Probably not, but he liked them enough to send out a personalized tweet to Kim Kardashian.
Reading the caption, it's safe to say Kiffin really wanted to send a tweet directly to Kanye West. That proved difficult due to Kanye not having social media anymore. He deleted both his Instagram and Twitter a little over a month ago.
Also in the tweet, Lane Kiffin invited both Kanye and Kim to a FAU football game this season. If he had asked a year ago, the answer would probably be no because he was in Alabama. Now, in Florida, that might be a possibility — although it's still a low possibility the couple actually does it.
It's also important to note that Adidas sponsors the FAU Owls, meaning it's likely Adidas that sent the pair of shoes, not from Kanye West or Kim Kardashian directly. Still, I would do the same thing if I were Lane Kiffin.
I mean, what better way to grab attention than start throwing Kanye's name out there on Twitter. People always listen when Kanye's name gets brought up.
Kiffin hasn't exactly had the most illustrious coaching career so far. Starting out as an assistant coach at USC, he got his first big job with the Oakland Raiders as head coach in 2007. He wouldn't last long before owner Al Davis lost faith in Kiffin, going 4-12 his first season. He was fired in 2008 just 4 games into the season — he went 1-3.
His next stop was in Tennessee, where he led the Vols to a 7-6 season — losing in the Chick-Fil-A Bowl. He would get an offer from USC to return to the team, this time as head coach. After going 8-5 his first season, he led them to 10-2 in 2011. After three and a half seasons with USC, he went 28-15.
The next three years were spent with Alabama, where he was the offensive coordinator for a highly respected team. He was relieved of his duties in January 2017 before accepting the head coaching job at Florida Atlantic University.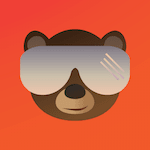 Apply to Wake Up Mr. West.
Start your application process by filling out the fields below
The team he joins this season has gone 3-9 the past three seasons under their former head coach. He hopes to bring a winning attitude to Florida Atlantic and hopefully his new Yeezy Boost 350s help make that happen.
What would be the first thing you do if you were sent a free pair of Yeezy shoes? Leave your thoughts below!